SUNNY shares successfully hand in hand with Baowu Group
Time of issue:

2020-09-30 22:25
(Summary description)On the occasion of the Mid-Autumn Festival and National Day, Shanli Group wishes all employees and partners a happy festival and a happy family! Huangshi Shanli successfully joined hands with Baowu Group on September 30, 2020, Huangshi Shanli Technology Co., Ltd. and Baosteel Huangshi Coated Sheet Co., Ltd. relocated the continuous withdrawal unit of the second phase of Baosteel's Huangshi Xingang (Logistics) Industrial Park Project on September 30, 2020. The contract signing ceremony for the zinc project and the 500,000-ton push-pull pickling project was held at Baosteel Huangshi Coated Sheet Co., Ltd. Mei Junhua, deputy general manager of Baosteel Huangshi, and Li Xuebiao, deputy general manager of Huangshi Shanli, jointly signed the equipment for the two projects The general contract is hereby unveiled
SUNNY shares successfully hand in hand with Baowu Group
(Summary description)On the occasion of the Mid-Autumn Festival and National Day, Shanli Group wishes all employees and partners a happy festival and a happy family! Huangshi Shanli successfully joined hands with Baowu Group on September 30, 2020, Huangshi Shanli Technology Co., Ltd. and Baosteel Huangshi Coated Sheet Co., Ltd. relocated the continuous withdrawal unit of the second phase of Baosteel's Huangshi Xingang (Logistics) Industrial Park Project on September 30, 2020. The contract signing ceremony for the zinc project and the 500,000-ton push-pull pickling project was held at Baosteel Huangshi Coated Sheet Co., Ltd. Mei Junhua, deputy general manager of Baosteel Huangshi, and Li Xuebiao, deputy general manager of Huangshi Shanli, jointly signed the equipment for the two projects The general contract is hereby unveiled
Categories:

SUNNY News

Author:

经营部

Origin:

Time of issue:

2020-09-30 22:25

Views: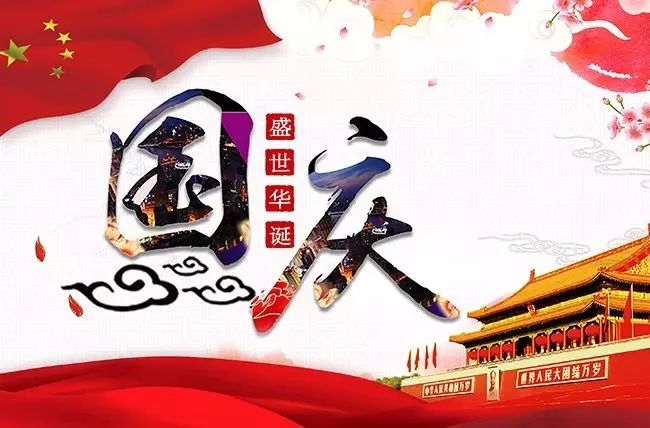 On the occasion of the Mid-Autumn Festival and National Day, Shanli Group wishes all employees and partners a happy festival and a happy family!
SUNNY successfully joined hands with Baowu Group
On September 30, 2020, Huangshi Shanli Technology Co., Ltd. and Baosteel Co., Ltd. Huangshi Coated Sheet Co., Ltd. discussed the relocation of continuous retiring units of the second phase of Baosteel's Huangshi Xingang (Logistics) Industrial Park project to galvanizing project and 500,000 tons of push-pull type. The pickling project contract signing ceremony was grandly held at Baosteel Huangshi Coated Sheet Co., Ltd. Baosteel Huangshi Deputy General Manager Mei Junhua and Huangshi Shanli Deputy General Manager Li Xuebiao jointly signed the equipment general contracting contract for the two projects, thus unveiling Shanli Co., Ltd. serves the steel aircraft carrier-another new chapter of Baosteel Co., Ltd.!
Baosteel Huangshi Xingang (Logistics) Industrial Park project is a key construction project in the "13th Five-Year Plan" of Hubei Province and Huangshi City. It is invested and constructed by Baosteel Huangshi Coated Sheet Co., Ltd., and is located in Huangshi Xingang (Logistics) Industrial Park, the second phase of the project It will be fully completed and put into production in 2022. At that time, it will form a scale with an annual output of 1.2 million tons of plates, including 1 push-pull pickling unit with an annual output of 500,000 tons, 2 single-stand rolling mills with an annual output of 230,000 tons, and 250,000 tons/year. One hot-dip galvanizing unit per year, as well as supporting the construction of corresponding plant, acid regeneration, substation and other public auxiliary facilities. After the completion of the second phase of the project, the total investment of the Xingang project will reach 1.141 billion yuan, annual sales will be about 8 billion yuan, tax revenue will be about 400 million yuan, and about 1,000 jobs will be arranged, with green, alternative, integrated, and high-strength products as the product direction. To become the most competitive individualized steel product manufacturing company in China.
Shanli Co., Ltd. is a metal deep processing technology and equipment supplier focusing on strip post-processing as its main business. Since its establishment in 2000, it has been committed to technology research and development, technical services and equipment supply for the production of sheet metal. This year, after successfully serving the 320,000 tons of continuous hot-dip galvanizing/galvanizing project of Panzhihua Iron and Steel Group, we once again joined hands with large steel enterprises to continue to build high-quality strip processing projects!
Through long-term and unremitting efforts, Huangshi Shanli has been used in strip pickling line, strip steel continuous hot-dip (aluminum) zinc line, strip color coating line, strip steel continuous annealing line, stainless steel strip annealing line, silicon steel (electrician) Steel) full-process processing units and other fields have achieved excellent results, completed more than 200 engineering projects at home and abroad, obtained 63 patented technologies, and 7 major scientific and technological achievements. Huangshi Shanli also participated in the formulation of national standards for products in related industries , Undertook the national "Torch Plan" project, in which "the key technology of continuous hot-dip galvanizing of thick strip steel and the innovation and industrialization of equipment integration" won the "First Prize of Science and Technology Progress" of Hubei Province in 2017, and Huangshi Shanli's The "Complete Equipment for Coating and Coating Processing" was recognized as a famous brand product in Hubei Province and won the "Mayor Quality Award" of Huangshi City in 2017. Huangshi Shanli was recognized as a "National High-tech Enterprise", and the Shanli trademark was awarded "China Well-known Trademark"! While continuously expanding the domestic market, Shanli Co., Ltd. actively responded to the call of the country and successfully served the "Belt and Road" countries with "Mountain Power Technology + Mountain Power Standard + Mountain Power Equipment + Mountain Power Complete" complete set of equipment technology for the entire industry chain!

Warmly celebrate the 71st anniversary of the founding of New China
Sunny Technologies Incorporation Limted